Lynn, Massachusetts Social Security Disability Lawyer
Legal Advice and Assistance for Your Social Security Disability Claim From an Experienced and Aggressive Lawyer in the Lynn, MA Area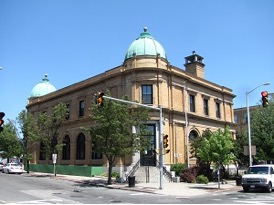 We've been assisting those in and around the Lynn area with their Social Security disability claims and appeals for more than 34 years. Whether you're disabled from a long term illness or a serious injury, we're hear to provide you with the guidance and support you need to make it through the complex maze of Social Security regulations.
What you Need to Know When You Become Disabled From Working
It is important to understand that the Social Security disability system is meant for those who have been disabled or are expected to be disabled from gainful employment (that is, from working any job for which they are reasonably suited by age, education and experience, making simply $1260.00 per month). Assuming you've only recently gone out of work and the prospects for returning to work appear grim, we will certainly go over your various options with you. While it may be appropriate to apply for Social Security disability, it may also be appropriate to seek transitional assistance benefits through either your town/city or the Department of Transitional Assistance (for potential cash assistance in the form of EAEDC (Emergency Aid to the Elderly Disabled and Children), food stamps and Mass Health). The local DTA office residents of Lynn, MA is locate in Salem, MA, at 45 Congress Street, Suite 4120 Salem, MA. They can be reached at 978-825-7300 and their office is open Monday through Friday from 7:00 AM to 5:00 PM.
How We Can Assist You
Prior to considering applying benefits, it is always a good idea to consult with a Social Security disability lawyer so as to determine whether one's condition is sufficiently severe enough, with appropriate treatment underway and attempted, so as to qualify based on the medical rules established by Social Security's rules. We will assist you determine which of Social Security's programs (that is, the SSDI or the SSI) you might qualify for based on such things as your earnings history and present sources of income and assets. As many times the timing of one's application may provide one with a better chance of being approved on an initial application, we will assist you by evaluating this issue as well. Sometimes, one is better off filing a new claim rather than proceeding with an appeal of a claim that might have been filed prematurely.
We understand that the claims processes (both the initial and the appeals process) can seem complex and daunting to those who have not gone though the process previously. This is where we come in, so as to provide you with the careful guidance and helping hand you need to get through the process smoothly. Properly addressing the various forms is critical to obtaining a fair result in your case. Utilizing the services of a diligent law office can ensure that mistakes are not made, as such mistakes made early on in the process may prove difficult to overcome on appeal.
For more than 34 years, we've been helping disabled individuals in and around the Lynn area obtain the benefits they deserve. You can rest assured with a call to the Law Offices of Russell J. Goldsmith that it will get the personal attention it deserves and that you will be putting your best foot forward. We are here to assist you at all stages of the administrative process, whether that be on your initial application, involves a reopening of a past application, a request for reconsideration, a request for hearing, a request for review of the Administrative Law Judge decision, and potentially beyond.
We work on a contingent basis, meaning we only get paid if and when you win your case. For a free consultation at this time, contact our office today at 781-599-5399 or (800) 773-8622
Law Offices of Russell J. Goldsmith
2 Burlington Woods Dr #100
Burlington, MA 01803
We service the Lynn, MA area, including but not limited to the following areas:
Beverly, MA
Cape Ann, MA
Danvers, MA
Lynnfield, MA
Salem, MA
Saugus, MA
Swampscott, MA
As well as the surrounding areas.