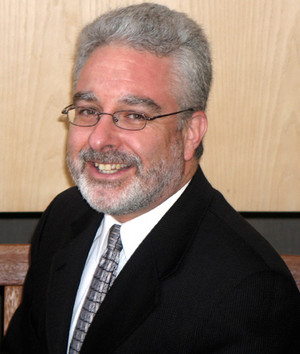 Russell J. Goldsmith
Founder
The Law Offices of Russell J. Goldsmith is a New England Disability law firm with offices throughout Maine, Massachusetts and New Hampshire that assists New England's disabled with their Personal Injury and Social Security Disability claims region wide.
About Our Founder, Russell J. Goldsmith
While growing up in Bowie, Maryland, Attorney Goldsmith realized the importance of diligence and hard work in each endeavor he sought to pursue. While attending one of the largest high schools in the State of Maryland, he graduated in the top 1% of his graduating class while at the same time pursuing his passions for music and tennis. Attorney Goldsmith performed in numerous bands and orchestras while in high school as part of a music career that culminated in his pursuit of music studies at the Peabody Conservatory of Music and his earning top honors as the number 1 percussionist for the tri-state area of Maryland, Virginia and D.C. (performing during that time on a number of occasions at the Kennedy Center for the Performing Arts among other venues).
Rather than pursue a career in music, Attorney Goldsmith sought to pursue a liberal arts education at Haverford College where he graduated with a degree in Philosophy, following those studies with the immediate pursuit of a law degree. While at the University of Maine School of Law, Attorney Goldsmith was the only student in his class selected as a member of both the law school's Law Review and Moot Court Competition Board, and did publish during his senior year an article entitled Contracting out of Maine's Employment-At-Will Doctrine, 42 Maine Law Review 553 (July 1990). While in law school, he likewise interned at well-respected law firms in both Manchester, New Hampshire and Portland, Maine where he uncovered his career passion for pursuing the rights of the disabled: during his senior year in law school, he continued to work 30 hours per week for a Portland, Maine disability law firm where he served as their only law clerk, undertaking research and advising the law firms' 10 lawyers on difficult legal issues facing the firm, all the while maintaining high marks and participating in both Moot Court and Law Review).
Following admission to the Maine state bar in 1990 and shortly thereafter Massachusetts in early 1991, Attorney Goldsmith continued his employment with the same disability law firm out of Portland, Maine as a lawyer handling primarily workers' compensation and personal injury claims before starting his own law firm during the summer of 1991.
Attorney Goldsmith has received numerous awards for his charitable work, including from such notables as Governor John McKernan and Edmund Muskie, for his pro bono publico service to the indigent. Attorney Goldsmith has continued his fight only for the "little guy" since becoming a lawyer in 1990 and enjoys working tirelessly to pursue the rights of the injured and disabled, whether it be against the big insurance company or the Federal Government. He regularly appears, personally, to argue his cases before judges throughout Maine, Massachusetts and New Hampshire in the pursuit of his clients' rights. Attorney Goldsmith remains committed to providing both the personal and passionate attention each of his clients' cases require so as to ensure the best possible outcome for their individual case.
Education
J.D., University of Maine School of Law, 1990
Member, Maine Law Review, 1990 Member, University of Maine School of Law Moot Court Competition Board, 1990
B.A. in Philosophy, Haverford College, 1987
Jurisdictions Admitted to Practice Maine, 1990
Massachusetts, 1991
New Hampshire, 2003

Professional & Bar Association Memberships
Maine State Bar Association
Member Since: 1990
New Hampshire State Bar Association
Member Since: 2003
National Organization of Social Security Claimants' Representatives (NOSSCR)
Industry Areas
Legal Services