Maine Social Security Lawyer
Legal Guidance and Assistance for Those Facing Social Security Disability and Personal Injury Claims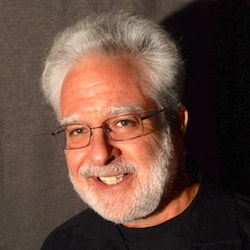 Without warning, you may find yourself facing a debilitating medical condition from either injury or illness that changes your life. The financial and emotional fallout following such an event can prove financially and emotionally burdensome, with few answers appearing obvious. Our firm, The Law Offices of Russell J. Goldsmith, and its founder, Attorney Russell J. Goldsmith, has been committed to helping New England's Disabled with the advice and assistance they need with their Social Security and Personal Injury cases for more than 33 years. Our team, located in offices in ME, MA and NH, is dedicated to giving each client the personal attention that she or he needs.
Pursuing SSDI Benefits
Social Security Disability Insurance (SSDI) is a government program created to provide monetary support to individuals who find themselves unable to work due to a severe and long-term medical condition. Most people have paid into the Social Security Disability Insurance system through their payroll tax deductions, which include deduction amounts for Social Security and Medicare by way of FICA contributions.
In order to be entitled to these benefits, a worker must complete the application process through the Social Security Administration (SSA) and meet both the earnings requirement and the medical requirement. Essentially, the earnings requirement means the applicant has worked and contributed into the Social Security disability system for a certain number of years (earning what the Social Security terms "quarters of coverage") within a certain proximity of time to the time they became disabled from working. Assuming this to be the case, they will be considered "insured" for disability benefits under the Social Security Disability Insurance program. The particular amount of time is set forth by rule and differs based on the applicant's age and work history at the time of disability. The medical requirement under the program is that the applicant prove they have been suffering from a "severe medical impairment(s)" that cause(s) them to remain disabled from performing any manner of substantial gainful activity for a year or which condition(s) are expected to result in death.
Broadly speaking, the disability test requires one to show that their condition severely hinders their ability to perform very basis work tasks, such as walking, sitting, standing, lifting, carrying, concentrating on tasks for periods of time and remembering basic instructions (among many others). One must remain unable to engage in any manner of substantial gainful employment, not just his or her current job. The agency will consider the applicant's age, education, skills, experience, and medical condition in its analysis of whether the applicant is able to do other work. One is well advised to retain legal representation for assistance throughout the entire process, from initial claim and, if necessary, the appeals process. If your application is denied, you will have the opportunity to appeal that decision with an attorney if you choose: that process starts with a Request for Reconsideration in Maine and Massachusetts and with a Request for Hearing before an Administrative Law Judge in New Hampshire.
To obtain a Maine Social Security lawyer, one does not need to worry about paying a retainer. Fees work on a contingent basis, and thus are only payable if and when your lawyer obtains a favorable decision for you. At that time, the fees are automatically deducted by the Social Security Administration and are limited, per Federal law, to the lesser of 25% of the past due benefits received or $7,200.00). All fees are regulated by the Social Security Act and need to be approved by the Social Security Administration before they are charged.
Seeking Compensation After an Accident
It is unfortunate but true that car and motorcycle crashes, workplace accidents, and faulty medical care are all too common an occurrence. Many of these incidents are caused by the careless or wrongful acts of others. In such cases, a personal injury claim may be filed against the party responsible, usually under the legal theory of negligence.
Negligence is essentially the failure to behave with reasonable care under a certain set of circumstances. While each case is unique, the basic legal elements of the claim tend to be the same: duty, breach, causation, and damages. Every person has a general duty to avoid acting in a manner that causes a foreseeable risk of harm to others, although this obligation may vary based on the relationship between the defendant and the accident victim. In the context of driving, for example, this means a duty to exercise reasonable care behind the wheel. If a driver carelessly operates a vehicle or fails to obey the rules of the road, he or she may have breached that duty.
The plaintiff must also prove that the defendant's actions directly caused the injuries suffered by the victim. Finally, the plaintiff must establish damages, which may include both economic and non-economic costs and losses such as medical bills, lost wages, property damage, and pain and suffering.
Once again, in order to hire an attorney for one's case, it is not necessary to worry about paying a retainer. Fees work on a contingent basis, with the attorney only collecting a fee if and when they recover your damages for you.
Discuss a Government Benefits or Negligence Claim With an Attorney
Your injury or medical condition is a personal and sensitive issue. You deserve legal representation that you can trust, and an SSDI or injury lawyer who will take the time to learn the details of your case. For a free initial review of your case by the Law Offices of Russell J. Goldsmith, schedule an appointment by phone at (800) 773-8622 or online.