Maine Social Security Disability Lawyer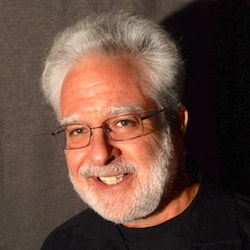 When you've found yourself out of work as a result of a long term disabling medical condition and you've found it necessary to look into what disability benefits may be available for you and your family, it is always a good first step to consult with an experienced Maine Social Security lawyer who can evaluate your circumstances and advise you which path is the right one for you. The decision whether or not to apply for Supplemental Security Income (SSI) or Social Security disability insurance (SSDI) benefits is a difficult one to make without the assistance of a professional who is experienced with the ins and outs of the Social Security system. Applying too early or in a circumstance where there has been insufficient treatment established can result not only in a denial of your claim but in a more difficult application process down the road should you later on need to apply once again.
Choosing a disability lawyer with years of experience can be the most important decision you make. Your attorney should have years of experience handling matters from the initial claim stage, through the reconsideration process at the Disability Determination Services (DDS) in Augusta, Maine, handing hearings before the administrative law judges (ALJ's) through both the Portland, ME and Lawrence, MA Offices of Disability Adjudication and Review, and ultimately going to both the Appeals Council in Falls Church, VA and Federal Districts in Maine should that be necessary. Attorney Russell Goldsmith has been personally handling ME Social Security disability claims for Maine's long-term injured and disabled for 33 years and make certain that a detailed analysis of your claim is undertaken before we set upon the right path moving forward; whether it be with the filing of a new claim, the filing of your appeal or, in some circumstances, with the advice you need should neither of those options appear appropriate for you.
Often times, individuals come to our office for the first time without a clear understanding as to what they need to prove to qualify for Social Security Disability Insurance (SSDI) and Supplemental Security Income (SSI) benefits. With that in mind, we undertake a detailed and comprehensive analysis of your past medical history to ensure you're receiving the appropriate and aggressive medical care that you require, both from a personal, health standpoint, and from the standpoint of what the Social Security Administration (SSA) would expect to see. Our job is to ensure you are aware of the many avenues available for additional assistance, whether it be for health insurance or reduced cost/free health care that might be available. Many times we're guiding our clients to the Maine Department of Health and Human Services (DHS) for purposes of applying for Mainecare and food stamps, to their local town and city halls for purposes of applying for general assistance, to the Maine Consumers for Affordable Healthcare to go over various health insurance options that might be available, or to the various hospitals in the area (whether it be MaineGeneral Medical Center (out of Augusta, ME), Maine Medical Center (out of Portland, ME), York Hospital, Southern Maine Healthcare (in Biddeford and Saco, ME), Eastern Maine Medical Center (out of Bangor, ME), or various mental health clinics such as Maine Behavioral Health with multiple convenient offices throughout Maine) so as to ensure our clients receive the treatment they need. In order to establish a claim for disability, it will be important to show that for any condition you believe is severe you are seeking treatment with medical specialists in an attempt to do everything possible to get better and potentially return to work (whether it be now, or down the road).
Likewise, it's important that your ME Social Security Lawyer discuss with you at length, from the very beginning, how your condition impacts your ability to function (and potentially so in the work place, either at a job you've performed previously, or at other jobs that exist in the national economy). We will go over with you the potential impact the receipt of unemployment benefits might have on a claim for SSDI benefits. It may also be appropriate to discuss issues such as how your group short and long term disability benefits will interact and potentially be affected by your receipt of SSDI benefits or how you might go about obtaining assistance with your health care through the Affordable Care Act and healthcare.gov.
We evaluate and cater our advice and assistance to the each individual with whom we're working. Attorney Goldsmith works to ensure that each client receives the individual attention they need so as to make certain they receive the best possible outcome for their case.
We assist with the initial claims filings on line, the appeal requests, the gathering of medical documentation and supportive reports from your physicians and other treatment providers. Moreover, should you face a denial of your initial claim (at DDS), or upon reconsideration (again at DDS), we're prepared to guide and assist you through the lengthy, and we understand, somewhat stressful, process of appealing; whether it be through the reconsideration process with DDS or going before an Administrative Law Judge (ALJ). We are quite familiar with the ALJ's handling hearings out of the Portland, Maine office and Attorney Goldsmith has been personally handling all hearings before this office throughout his years of practice. Presently, there are four (4) active judges hearing cases out of Portland at this time: ALJ Christine Cutter, ALJ Todd Holbrook, ALJ Paul Martin and ALJ Sarah Zimmerman. We will in almost all circumstances suggest to you that you object to proceeding by way of Video Teleconference (VTC) so that you will be having an in person hearing in front of one of the above judges (versus an unknown judge in some other area of the country with whom we're not familiar, and which hearing would be held through a camera and video projection: a very impersonal way of having a hearing of your disability claim). During the pandemic, available now is hearing through a home video process whereby the case will remain with the Portland, Maine hearing office and with the judges listed above. Attorney Goldsmith will both personally prepare you for hearing and will attend the hearing with you to ensure you are comfortable throughout the process.
In order to ensure that you receive a thoughtful and understandable explanation of your rights and the aggressive assistance you will need for your claim, consider contacting the experienced Law Offices of Russell J. Goldsmith now for a Maine Social Security lawyer who can put the power of their practice to work for you. We can be reached at (800) 773-8622, by filing out one of our contact forms or chatting with one of your online representatives who stand ready and able to assist you.