Nashua, New Hampshire Social Security Disability Lawyer
Get Experienced and Aggressive Representation With a Social Security Attorney in the Nashua, NH Area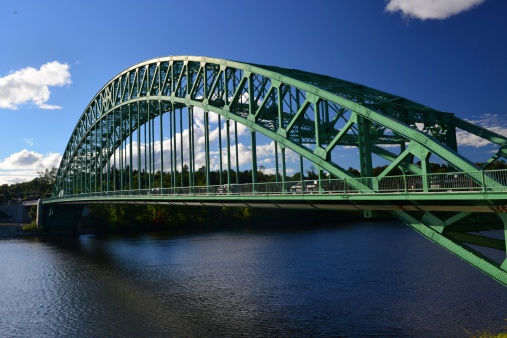 When you are injured in an accident and suffer personal injury, or suffering from the long term disabling effects of a serious illness, you are likely stressed and confused. You believe the Social Security disability you've paid for through your taxed earnings should help you cover your living expenses, and yet your application for disability is denied. For a Nashua, NH Social Security attorney who has fought hard for the injured and disabled for 33 years, come to the Law Offices of Russell J. Goldsmith. We will walk you through the filing (or, if denied, the disability) process and make sure you get the benefits you need and deserve.
What We Can Do for You
When it comes to practicing law effectively for one's clients, knowledge and experience is power. For 33 years, we have assisted New Hampshire's disabled at various stages of the Social Security disability process. It is always a good idea to seek assistance with the initial filing/applications process (which can be quite complicated for those who are not experts in how the disability evaluation process works): contact us so we can help you with the filing of your claim. We will ensure you put your best foot forward so as to provide you with best chance of avoiding what can be an extensive, year-long (or longer) appeal(s) process. When you come to us, we will help alleviate the stress and frustration of the application process (and forms), and, should it be necessary, dealing with denial and appeal processes. Trust Attorney Russell Goldsmith to get you the best legal outcome possible as we have the knowledge and experience that can make the difference for you in your case.
Personalized Attention
Attorney Russell Goldsmith ensures each client's case gets individualized attention. We work hard to ensure the Social Security Administration properly evaluates all of the evidence that's pertinent to your claim. We likewise work with you to obtain helpful documentation from your doctors that will assist in proving the severity of your disabling condition. Please remember that we do not receive a fee unless and until you get paid. We are dedicated to ensuring that you get the just compensation you deserve.
Please note our Bedford, New Hampshire location:
3 Executive Park Dr #262,
Bedford, NH 03110
Contact us at 603-882-8822 or (800) 773-8622 to schedule your free consultation today to ensure you consult with one of New Hampshire's most accomplished Social Security disability attorneys.
Not only do we service the Nashua, NH area, but also:
Hudson, NH
Litchfield, NH
Milford, NH
Pelham, NH
Windham, NH
As well as the surrounding areas.